Plan an unforgettable day !
To fully enjoy your day at Océanopolis, here are some tips that will help you see everything it has to offer !
Published on 11/03/2019. Last updated on 19/06/2023.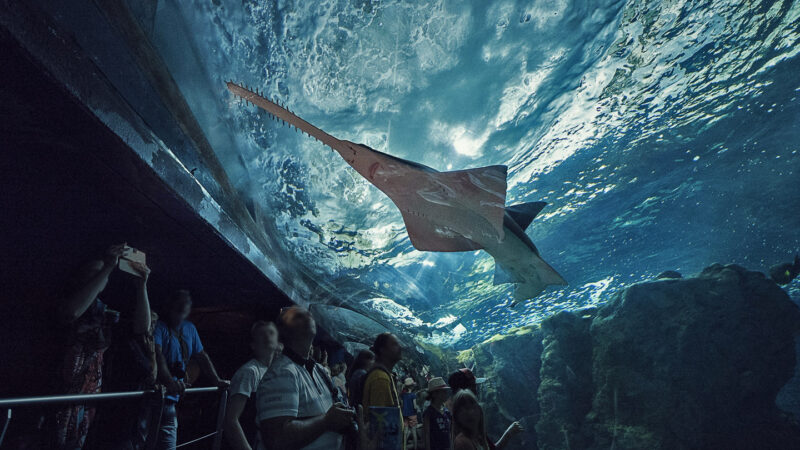 Der Sägefisch - Pristis pristis © Simon Cohen
1 – You can purchase your tickets in advance online or in some Tourist Office. This will allow you to use the priority lane.
2 – We recommend that you arrive in the morning at opening time.
3 – To punctuate your visit, enjoy the entertainment, feeding, projections…
Enjoy a great view over the bay !
You can choose to have lunch in our restaurant or self-service bar or buy takeaway food.
Visit our different stores and book shop, where you can find fantastic Océanopolis marine-themed gifts and souvenirs : soft toys, cosmetics, tableware, jewellery, games, books, etc.